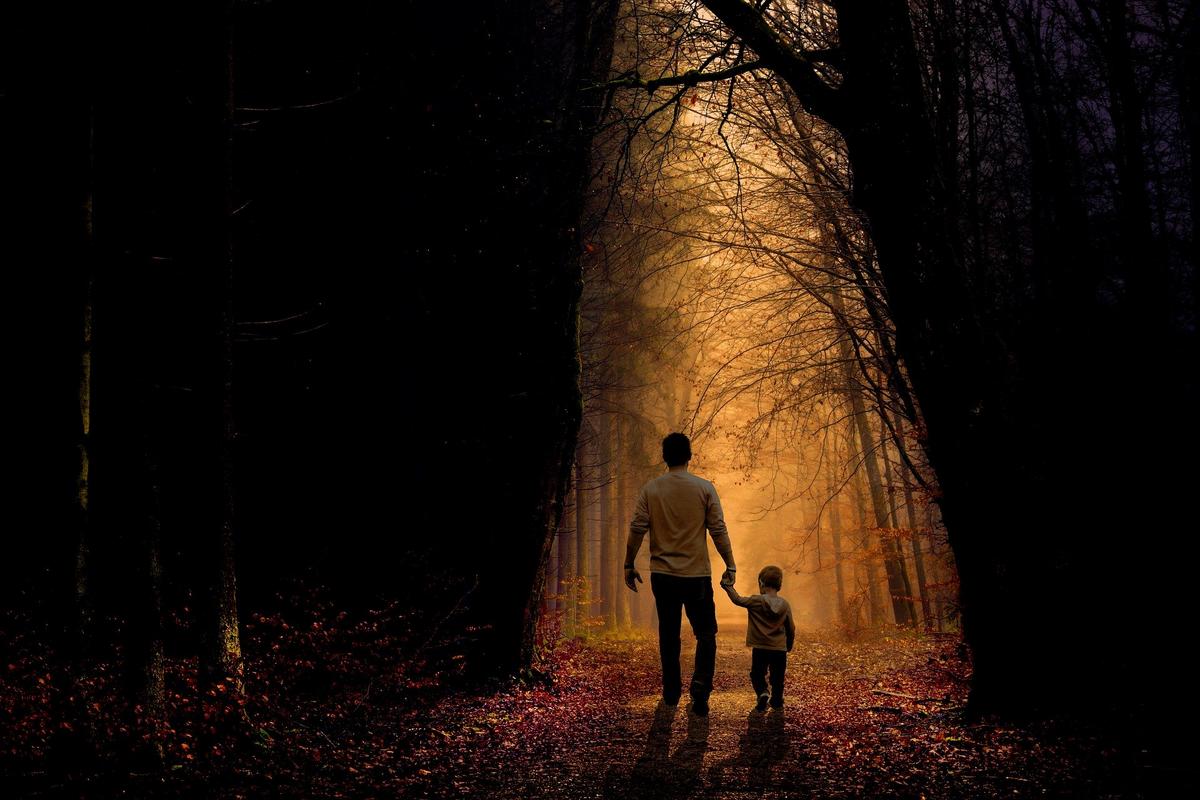 "Know What You Can Control and What You Can't. Happiness and freedom begin with a clear understanding of one principal: Some things are within our control, and some things are not."
This principle is timeless and proven and just and pure. It is something that our culture wants to ignore. But my oh my how much more can you get done when you stop trying to save the world and just save yourself...and then your family...and then your co-workers...and your community/neighbors.
Focus on What You Can Control
As a young man I watched too much news and I would stay awake all hours trying to figure out the problems of the people warring with each other. You see I was misguided in thinking I could solve them. As a pre-teen and teen I would grind my teeth over these stresses that weren't mine. I would spend so much time focused on that I didn't even make my bed, do my laundry, homework, etc. I was completely preoccupied with others' problems and solving them.
"And He said to them, "Why are you afraid, O you of little faith?" Then He rose and rebuked the winds and the sea, and there was great calm." Matthew 8:26
What I needed was a reminder that I need to take care of what I can control now and when the time is right I'll be given the appropriate authority for responsibility for things that I can control. It's like this in all areas of our lives. Perhaps that's why I love solving problems for the families and businesses we work with each day here at Endeavor, where now I'm prepared and ready to address them, under control.
Focus on What You Can Control Actions of the week:
- Create your One-on-One with Dad weekly, 30 mins a week to do all the things an Endeavoring Man can Control with his kid.
- Control what you read, listen too and consume.
- Control what you eat, drink or imbibe with.
- Choose to be in Control at all times, regardless of what flares up inside you and what injustice has been done to you.
- Choose to own your day from the moment you roll out of bed.
- Create a list of all the things you can control and how doing so makes your key relationships better.
Building forward:
Attributes of an Endeavoring Man:
1. Decide you are FOR something and not against it...I am FOR...this will set your sights on positive values and emotions.
2. Make sure you have quiet time for you with God and to meditate, you need this for peace of mind.
3. Pulse check with your family at least once a week. You cannot lead your troops if you dont know where their hearts and minds are!
4. The only disability is a POOR attitude!
5. If you don't use it, you'll lose it!!...MOVE and pick up something HEAVY Daily!
6. Play to your strengths, that's why God's given them to you!
7. Go big, make a splash and create RIPPLES that survive more generations than your own.
8. Run Your Race and only Your Race
9. Daily Practice equals Preparedness
10. You are the hero of your story not anyone else
11. Focus on what you can control and let the rest go
**Definition of Endeavor: to strive, toil, work towards something; Endeavoring the Act of striving, toiling, working towards something of value to you and those you love;
Endeavoring Men: are those that are striving and toiling to be the best they can be, to maximize opportunities, to grow in brotherhood with one another, to be held accountable to a higher standard of life, that leaves a legacy, first and foremost at home and then our community and understands this life is not about us...not about us…Glorifying the Creator.