Tuesday, November 17 2020
Man. Revel in that a moment, Man. Do you feel the power it connotes? The responsibility? Lean in and live it, celebrate being a Man, we need Man now.
Just when you thought it was over…it rears its head again. What does 2020 and a horror movie have in common? Give up? The bad guys just won't go away!!
So how do you handle this? How do you assist your loved ones? You are the man, your job is to help them handle and cope with the tough parts of life.
Our society, unfortunately, is literally transforming right before our eyes. Have you discussed this with your kids? Have you explained to them the 'good old days' of February 2020? Our memories are getting shorter and shorter and our time is increasingly swept up in the nothingness of social media, news cycles and bad decisions by poor leaders. Please, I beg of you not to abdicate your God given authority and rights of your family. Please stay the course, please don't let outside influences change your plan for your family. Now's the time for lots of check-ins, check-ups, mental health and heart health discussions and breaks…do it now. Trust me they need it and it will help you as well.
Endeavoring Endurance
A few years back I realized that while I would, Lord willing, have 18 years of my kids at home to encourage, coach, strengthen and prepare them for a lifetime it dawned on me how little time that really is, taking the long view. 18 years for a lifetime…better do my best! better not screw up!!
This realization spawned in me a deep almost maniacal desire to leave behind as many keepsakes and mementos and pieces of meaning for them as possible, hello watch collection! I've spent countless hours creating statements of belief and reviewing it with them. Connecting with them over good books and the Bible and finding ways for them to have solid lasting memories of our time together. Remember our kids will create ripples beyond our wildest imaginations.
One of the tools I've used for a while is writing them 'love' and encouragement letters. They don't get them now…these are for their 18th birthday. It's a compilation of thoughts and ideas in a notebook/journal format written as words of encouragement for them to have in the future. Remember one day you'll be gone and all they'll have is a memory, better craft the one you want!
Endeavoring Endurance
A few years ago I arrived home from work and my parents were over. My dad handed me an old file from his office. It had memorabilia from my grandfather. A magazine ad he was in, some awards he won and the prize: a speech he had given on how one should define success. This was an amazing find. As most of you know defining success and the things that make that up have always been near and dear to me and now one of my mentors, arguably one of the men I most admired had posthumously granted me wisdom I thought lost forever.
Tears came to my eyes. It was perfect. A much needed shot in the arm. Serendipitous and amazing.
Endeavoring Endurance
So how are you capturing for your heirs their importance to you? How are you preparing to launch them into adulthood? How could you have a lasting memoir to give them?
Enter Blake Brewer, my newest friend. Blake has the most amazing story. Please check it out here:
https://www.legacyletterchallenge.com/legacyletter1
Blake has created the legacy letter course and challenge for men just like us! Men who want to live out authentic manhood. Men who want to show their kids all that the world has for them and leave them wanting and needing nothing because we covered them the way the Father covers us. Blake is doing it…Blake is living it…Blake has a resource for the Endeavoring Man that is timeless, fruitful and effective.
Endeavoring Endurance
Your Mission this week, should you choose to accept it: Sign up for Blakes class. Write your Legacy Letter. Join in combating this corrupting and cynical world and show your ripples, your heart and mind for them in this worthwhile endeavor.
Men, plan ahead, pay attention, show love to those in your care and Don't Fear that Day!
Jonathan Kennedy
Tuesday, November 10 2020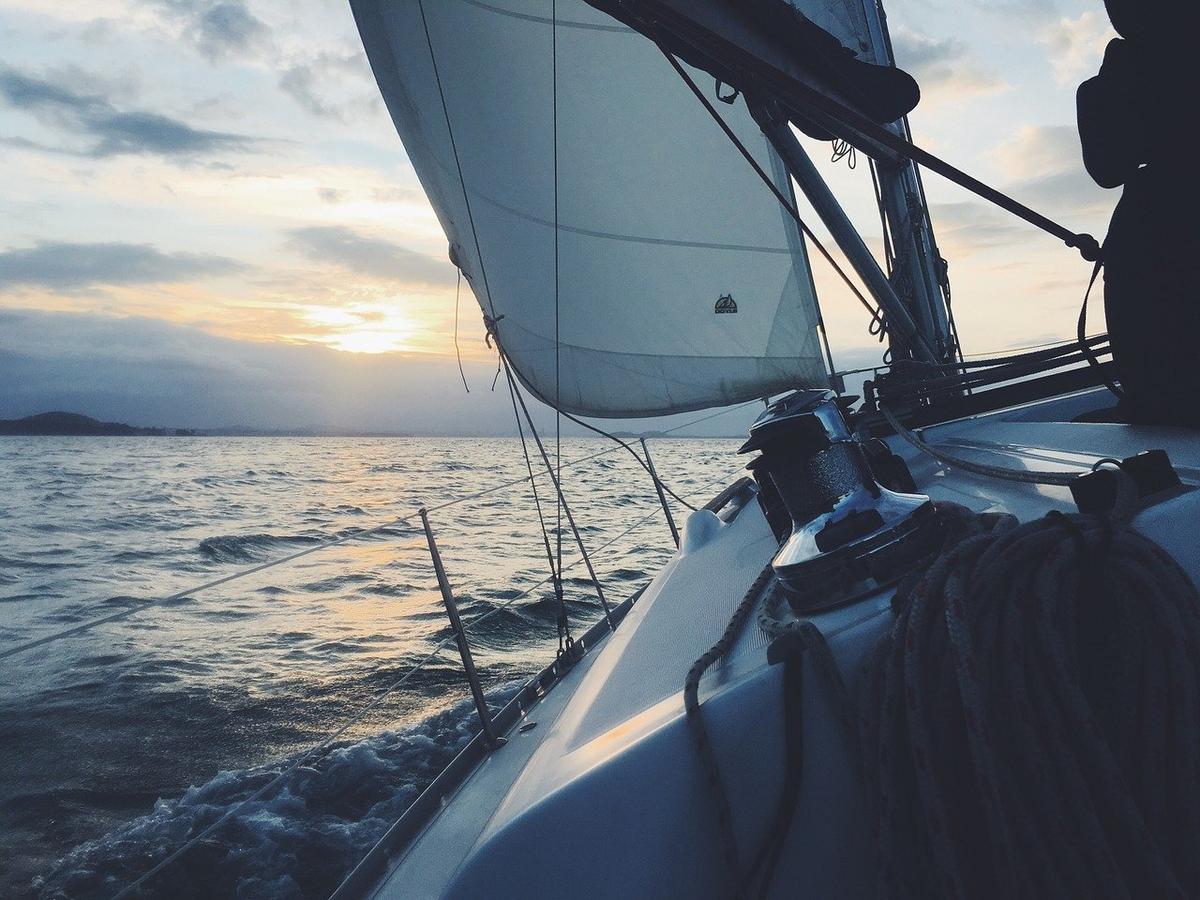 Men:
Apparently this is the year to separate the wheat from the chaff…which are you? I already know, you are fruitful, you are intentional, you are doing your days to the best of your ability, 100%, non-stop. You don't need to hide behind any of the worlds vices, you have focus, clarity and drive to endeavor for excellence in all you do. Be steadfast in your resolve and push through…
Don't Give Up The Ship
Have you considered abandoning ship?
Have you considered what it would be like to flee?
Is now the time?
Who could blame you; No one will know; The world says it's okay to give up and give in, but should you?
Don't Give Up The Ship
It's not going to get any easier. Does that even matter at this point?
YES, YES it does.
Men, real men are not broken by hardships and losses. Real men are not dismayed or deterred by the evils of this world. Real men are not concerned with what others tell them they should be…
Real Men, wallow in the difficult, bathe in the broken, laugh at the head winds…and continue on. No need to brag, no need to tell anyone what you're doing, you just do it. You're a man. Made man by God.
Don't Give Up The Ship
I'm not promoting empty machismo or hollow bravado. No, that won't do either. No fake it til you make it here.
I'm telling you that what wins this day IS content of character, strength and fortitude, values, virtue, love of fellow brother in the struggle, open eyes, head on a swivel, pivot and move, bob and weave, seek the TRUTH of what is around you and a never wavering unshaken resolve; provided by God as Jesus Christ.
Don't Give Up The Ship
Now's the time to buckle down, get into the mess, stand up for Truth and Justice. Show people what the content of character means. It's time to live the fruits of the Spirit: love, joy, peace, patience, kindness, goodness, faithfulness, gentleness and self-control.
No time to flee, No time to quit, No time to back down.
Time to Lean In, Time to rise up, Time to live most intentional with purpose, purpose for eternity. Purpose for something bigger than your bank account or what your neighbor thinks of you.
Action Plan: Create an Inventory of Your Fruits of the Spirit. How do you measure up? A little short? Start now to fix it. Discuss with your family and fellow brothers and figure out how to grow here...it'll change your life.
Buck up, get in the game, Don't Give Up the Ship!!
Don't Fear That Day!!
Jonathan Kennedy
Tuesday, November 03 2020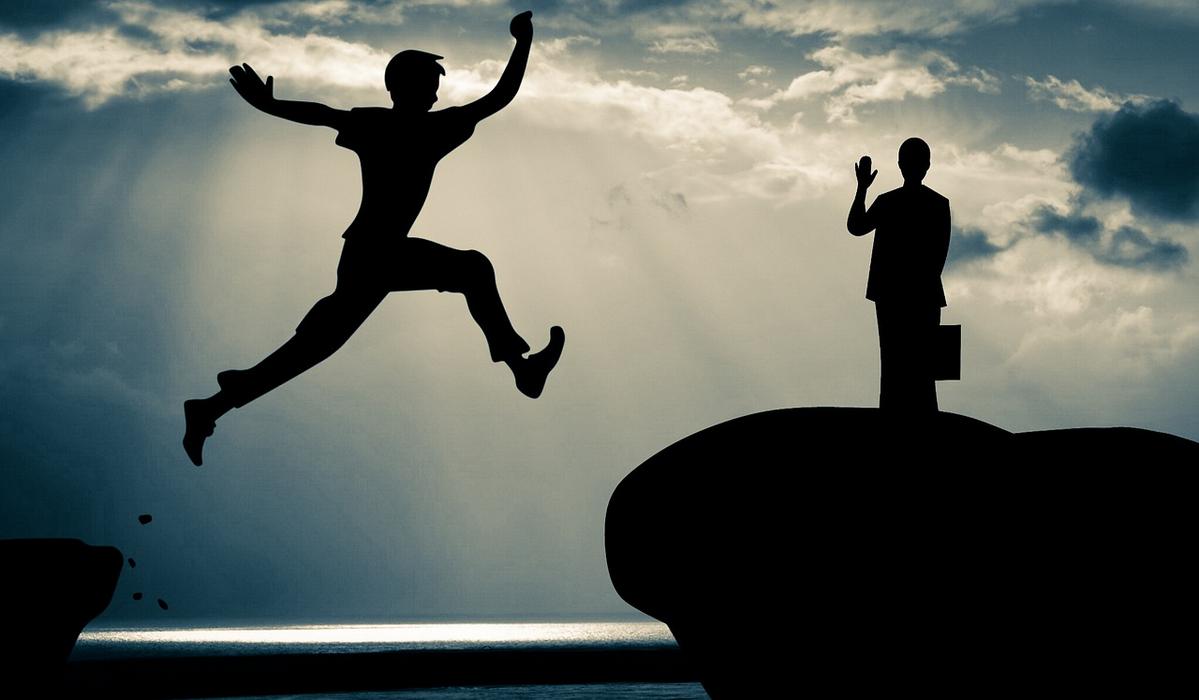 Men:
Another Monday…praise be to Mondays. How else would we start the week? This week is even more special because we were given the gift of an hour. Really it is like getting a tax refund. You know it was taken and used from spring til now and since it's no longer needed we get it back. But I want to know where my interest is? Did it earn any more hours for me? How about a whole week of extra hours, now we're talking…I've already used my refunded hour and it was amazing. Here's to next year!!
Frogs Taste Great
The magic you are looking for is in the work you are avoiding…
As men we know that its important for us to do and accomplish and grow and strive and be strong and protect and love. We know we should be well read, and make the sales calls, and cherish our spouses and teach our kids. We know that the leaves need to be blown, the yard needs cutting and that shingle that's dangling really should be yanked. We know we should be fighting for the hearts and minds that we love most. We know that we want to be excellent and do great things. We know we want to pass on values and priorities and principles that will have an impact beyond our years…we know we were created by God to endeavor in excellence for His glory, yet we fall short.
Why is that?
Frogs Taste Great
The magic you are looking for is in the work you are avoiding…
Those things while important and worth striving for can seem unattainable . They can seem to be hard or too hard to do. We want to be comfortable and cushy and feel good. We don't want to think, we want to watch sports, we don't want to feel we drink alcohol, we don't want to have real intimacy we want porn, we don't want to be fathers we've abdicated that, we don't want to be husbands that requires too much intimacy, we don't want to be men because we've never been taught and it's too late and it doesn't matter and on and on and on…
What's your excuse today? What's your easy way out? We all have at least one…mostly likely multiple.
Frogs Taste Great
The magic you are looking for is in the work you are avoiding…
Want to get to the place where you are accomplishing and growing? Want to get to the place where you're excellent? Want to get to the place where your wife loves you and kids adore you? That other men say hey what's he doing differently?
Do the work you've been avoiding, that you've put off and are afraid to do. Eat The Frog.
Lifes a mess? Jesus offers salvation and rest from that.
Want a promotion? Show up, and put out.
Better marriage? Listen to your wife for 15 mins a day.
Kids that love you? Spend time with them when your phone is not around.
Bank account that's full? Stop wasting your resources on trinkets that fade.
A RICH life? Love and love often and everyone.
Physically fit? Get off the couch and move for 30 mins a day, eat less.
Be realistic not everyone will like you or want to be around you, trust me I know. And you won't always get everything you want or desire. But you can create a spark and jump start to get where you want to go. Eat the Frog.
Frogs Taste Great
The magic you are looking for is in the work you are avoiding…
One of the best books ever written is about this. Its called Eat that Frog, by Brian Tracy: Action ITEM: READ THIS BOOK.
Please use fully the talents, time, treasure and touch that God has given you in these short years you have.
Go and do and Eat the Frog that needs to be eaten to create the magic. It's time, it's now. And it's amazing!
The magic you are looking for is in the work you are avoiding…
Don't Fear That Day!!
Jonathan Kennedy